Seems like yesterday. My very first paint job.
The Reptile House
After quite a bit of thought, preparation and confidence building (supplied in equal measure by advice from trusted individuals and through practice), I went ahead with a pattern on my MilCiv build today.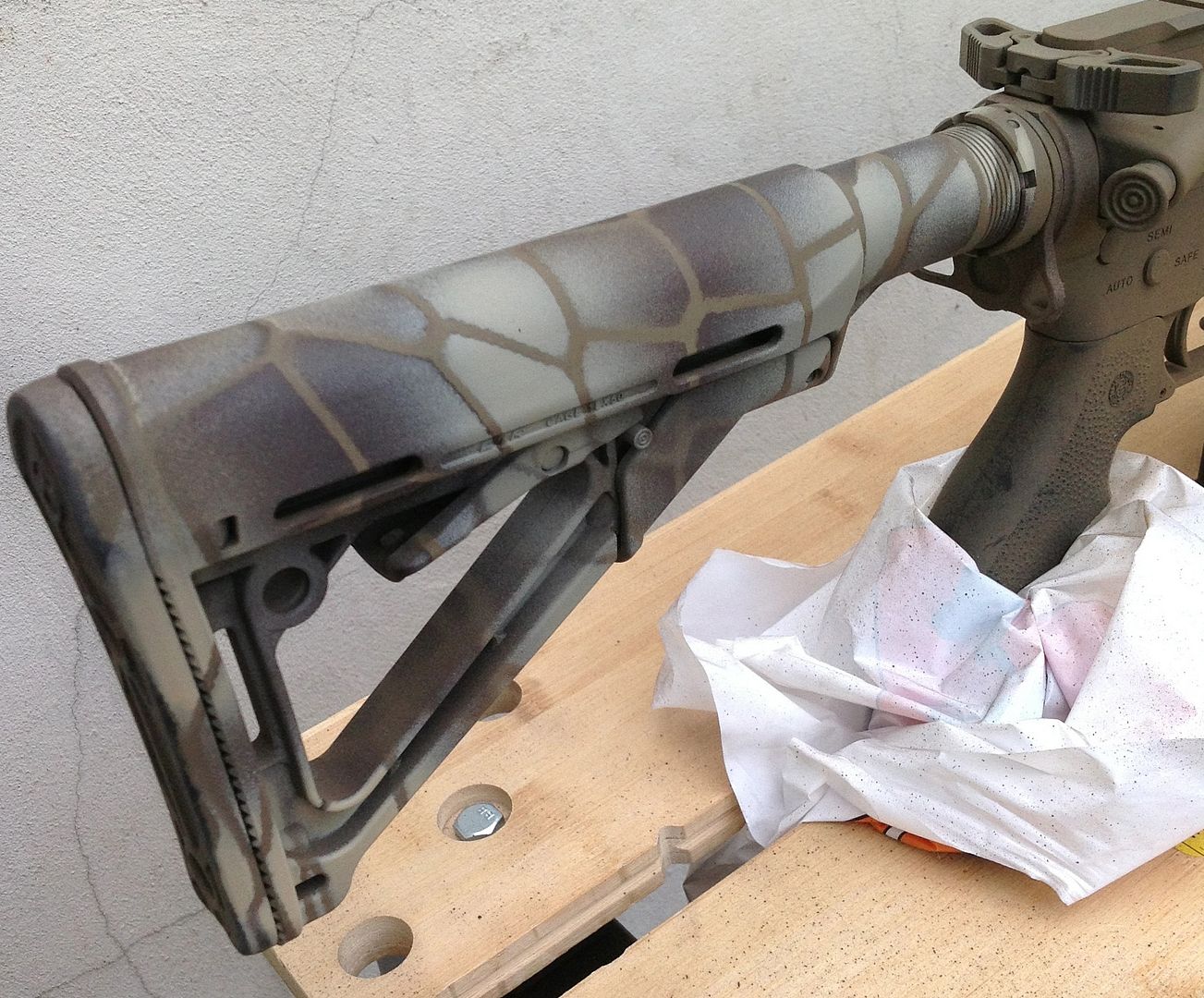 I'm a big fan of scales on blasters, but I wanted to do something a bit different and try to introduce more contrast – as well as adding green to the palette. The gun will, after all, mainly be used in UK woodland.
While some patterns look great close up, others look better from a distance – and it was the latter I wanted to evoke. Rather than going for small scales, I went big. Big scales need bigger netting. For this 'macro' pattern, I used car boot netting. Costs about £10.
Now, the problem with netting and complex shapes is the netting doesn't lie flat. If it doesn't lie flat, you don't get the funky net…
View original post 211 more words