Often copied, never bettered. More classic Gray Fox, from 2013.
The Reptile House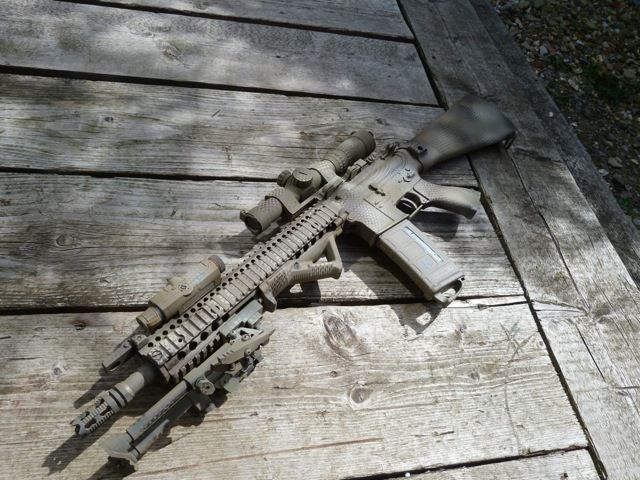 No mucking about, just a quick rattle and judicious application of wash bag, for scales.
No primer coat, no sponges – just have at it and let it weather with use.
Gray Fox's Pieman explains his simple but highly effective technique:
I really don't mess about with strip downs other than the optics (if it's a straight removal). Neither do I bother de-greasing and all that jazz. Just take it outside and hit it up with the rattle cans.

Get all your shit together and get outside. Find a space, preferably elevated so you're not on your knees. I'm fortunate enough to have an old abandoned washing machine in my garden.
Base is Humbrol Dark Brown 29 (closest DIY paint I've found to FDE). Literally a light dusting of two coats – and I mean light. If you look closely, it doesnt even cover the trades/scope control markings.
Then, grab…
View original post 111 more words