The Reptile House Blog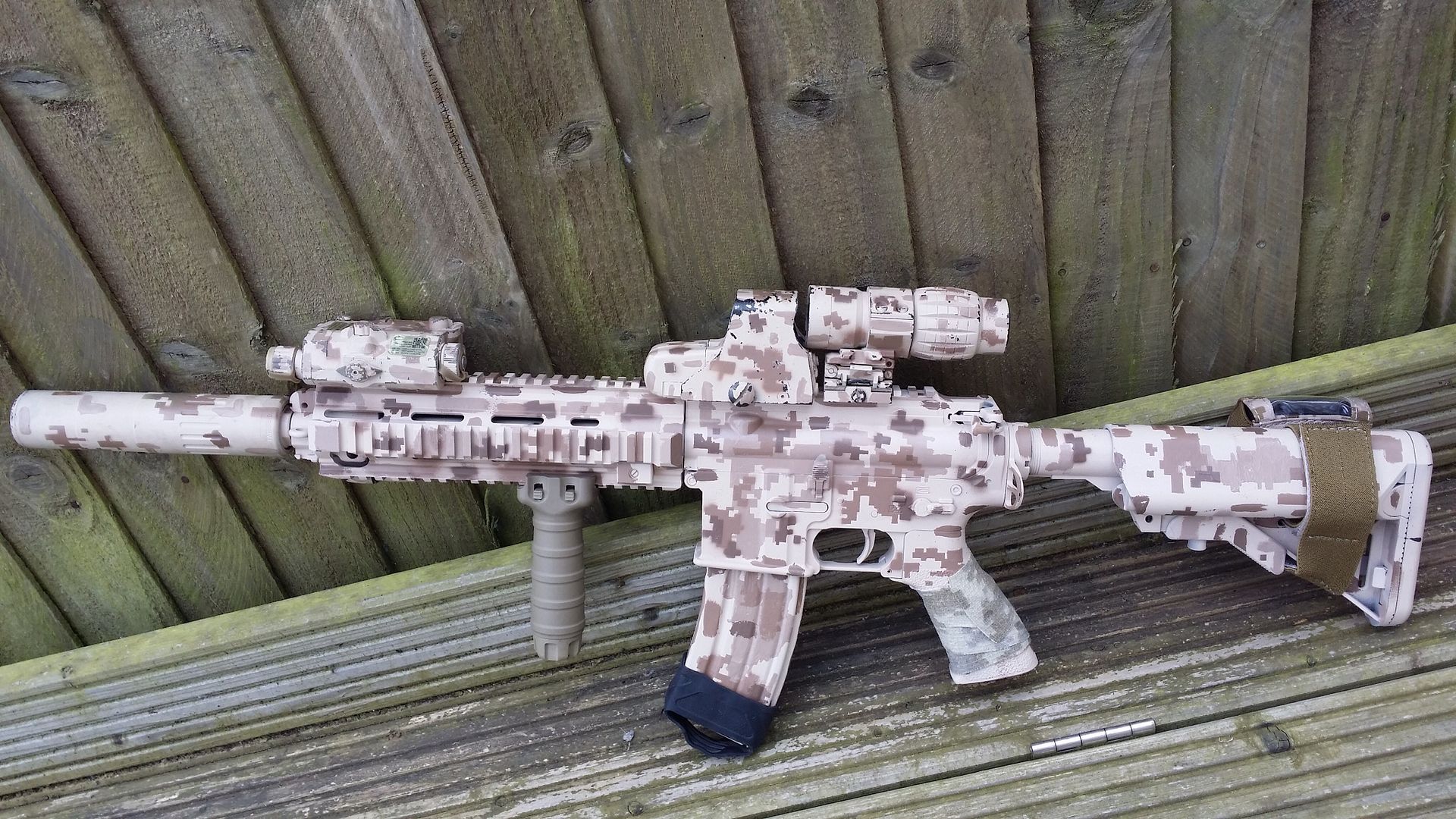 I've featured a few of Team Cobalt's blasters in the blog. They are a UK team, with a high level of attention to detail and a love for Gucci kit. The best place to find them is in their natural habitat: MOD FIBUA sites, fully immersed in some hardcore milsim aggression.
C09 (Sam) of Cobalt has just bought himself a rather nice TM Recoil Shock DEVGRU 416. Rather than wringing his hands over besmirching its 'armoury fresh' blackness and trades with paint, he knew exactly what he needed to do and went balls deep immediately. Sam isn't new to delivering AOR1 paint jobs but I think this is his best work so far and I'm looking forward to seeing it close up.
Sam has used AOR templates, made by a chap whose call sign is C16 (different team, different country, but the same commitment to AOR1 nirvana). Paint used here…
View original post 55 more words