The Reptile House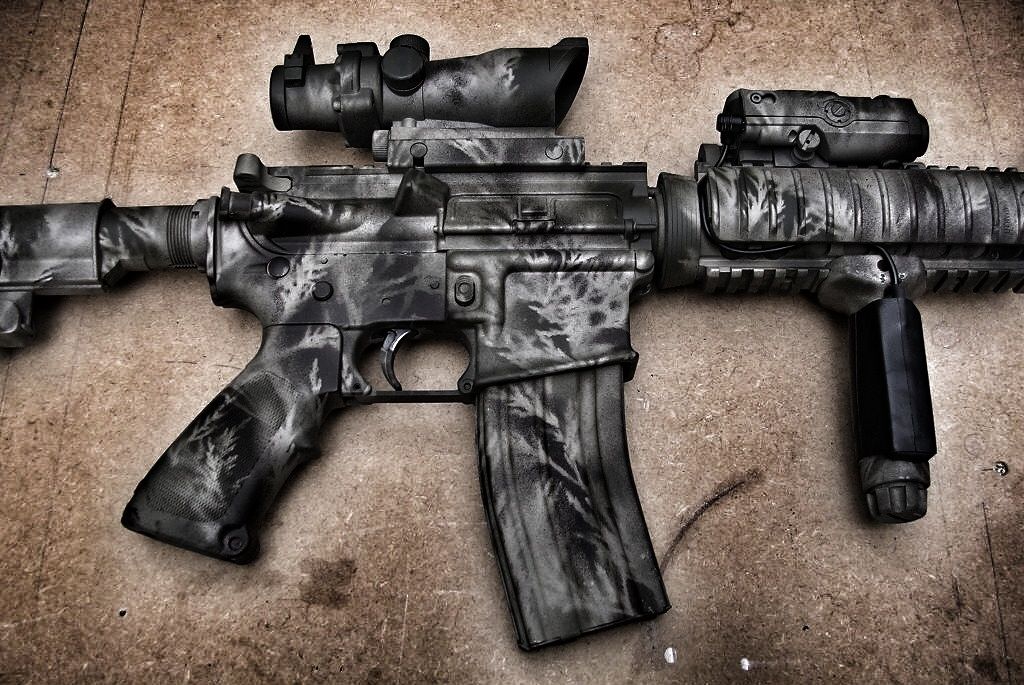 Enormously humbling to feature these blasters. Parts have been selected with a passion for the authentic and good taste. The pair also represents the best of both worlds in two ways: long and short; painted and unpainted.
And just check out that paint job. I said to Steve I'd trust him doing one of mine, his standards are so high 🙂
Indeed, Steve's technique of dusting layers gradually is one I'll be borrowing myself when I repaint my SGT 416. The reason being, the paint seems to adhere better to Cerakote than my usual rushed, slap dash technique.
Here, Steve writes about his awesome blasters:
"About a year ago I caught the L119 bug and I've been searching for those hard to find shiny parts ever since.

I originally did the 10″ but just had to scratch the 16″ itch, so to speak. There is still work to do on…
View original post 328 more words